Testimonials
Telecom Training Solutions has had a close working relationship with LBCA for the past 13 years, during this time I have always found that the staff work to the highest professional standards. All of the staff appear to have an extremely comprehensive knowledge and wouldn't hesitate recommending their services.
http://www.telecomtraining.co.uk
As a fast growth business operating in several countries as well as the UK we have found that the level of support from LBCA has been well above what we would have expected when we first started the company back in 2003. We count LBCA as an integral part of our business and having them in the background gives us the confidence to continue growing our business not just in the UK but overseas as well.

We have always received a very efficient, friendly and helpful service from the various members of staff with whom we have had dealt with over the last 15 months with regard to the setting up of PT Planners.
We have known LBCA for many years and did not hesitate to contact them when we set up the business for assistance and advice. They are now an integral part of the team in preparing business strategies and accounting advice. The end of year accounts are done by LBCA which takes a lot of hassle and time off our shoulders allowing us to concentrate on managing the business.

LBCA have been our accountant's since 1992. As a new business, starved of funds LBCA were instrumental in Opus receiving development grants from the DTI in the early days and have been very supportive with their advice over the years.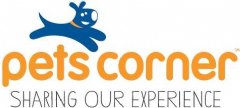 Coming soon...
David Cole and his friendly team have been our accountants and financial advisors for nearly 30 years. They are not cheap (for a dour Northerner) but have saved us a fortune over the years by good advice, help with tax matters and generally keeping us on track financially. I would not hesitate to recommend them.
We transferred our business to LBCA some years ago and we have always received a highly professional, first class service from them. As well as taking care of our routine audit requirements, LBCA have also acted as our business advisors and managed all of our corporate and personal taxation affairs. I would recommend LBCA without hesitation to any company looking a helpful, efficient and above average service.
I have been very happy with the level of service provided and would not hesitate in recommending you to other local businesses in the area. I feel confident that my deadlines are always met in a prompt and efficient manner. This gives me peace of mind to concentrate on other aspects of running a company.
http://www.careystationers.com/
We are very happy to refer LBCA as we know the service they provide is friendly and of very high quality.
http://www.libertybishop.co.uk