Testimonials

We have always received a very efficient, friendly and helpful service from the various members of staff with whom we have had dealt with over the last 15 months with regard to the setting up of PT Planners.
We have known LBCA for many years and did not hesitate to contact them when we set up the business for assistance and advice. They are now an integral part of the team in preparing business strategies and accounting advice. The end of year accounts are done by LBCA which takes a lot of hassle and time off our shoulders allowing us to concentrate on managing the business.
Telecom Training Solutions has had a close working relationship with LBCA for the past 13 years, during this time I have always found that the staff work to the highest professional standards. All of the staff appear to have an extremely comprehensive knowledge and wouldn't hesitate recommending their services.
http://www.telecomtraining.co.uk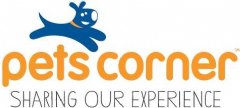 Coming soon...